Afterpay

What is Afterpay?
Place your order online and use Afterpay to shop now and pay later, over 4 equal fortnightly payments. Available on orders of $10 to $1000 online only*. There's no fees if you pay on time.
*Subject to Afterpay's terms. See www.afterpay.com/terms. Please note that Afterpay is not a service provided by Ganeing Ground Tasmania. It is a facility offered by Afterpay Pty Ltd.
Select Afterpay as your payment method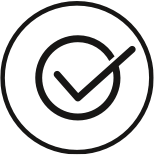 Follow prompts to create an Afterpay account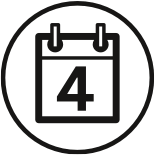 Pay over 4 equal instalments
How does Afterpay work?
Afterpay is available for online orders of $10 up to $1000.
Browse our online store and add items to your shopping bag. When checking out, select Afterpay from the available payment methods. You will be directed to Afterpay's website.

If you are using Afterpay for the first time, you will need to register and provide your payment details to complete the transaction. If you have used Afterpay before, you can simply login and pay for your order.

Late fees may apply if payments are not made on time.
Please see Afterpay terms here www.afterpay.com/terms
What do I need to use Afterpay?
To use Afterpay you will need to
Live in Australia
Be over 18 years of age
Have an Australian debit or credit card
Have a valid and verifiable email address and mobile number
Be capable of entering into a legally binding contract

Please note that ID verification does not guarantee that your order with Afterpay will be approved, as per Afterpay's terms.
See www.afterpay.com/terms
Frequently Asked Questions:
• Add items to your shopping bag and checkout.
• At checkout, select Afterpay as your payment method.
• Log in using your Afterpay details or register if you are new to Afterpay.
• Submit your details.
• Your payment schedule will be emailed to you by Afterpay.

When do I pay for my order?

• You will be advised at the time of purchase whether you will be required to make your first payment upfront. For orders over $500, you will always be required to make the first payment at the time of purchase. Once you have finalised your online order, a payment schedule will be emailed to you by Afterpay.

Are there any costs for using Afterpay?

• There are no extra fees to use Afterpay when purchasing.
• If you fail to make a payment, you will be charged an initial late fee of $10, with a further $7 added 7 days later if the payment remains outstanding.
• See www.afterpay.com/terms for more information

Returns, refunds and exchanges

• Items purchased with Afterpay from Ganeing Ground Tasmania, can be returned for an exchange or refund via mail, subject to our Returns Policy. Please refer to our Returns Policy for more details on how to return your order and any exclusions that may apply. You can read more here https://ganeingground.com.au/policies/refund-policy
• After we have processed a refund we update Afterpay automatically. Afterpay will adjust your payment to reflect the new total order value.

What happens if my online order is cancelled?

• Unfortunately, from time to time we are not able to secure all items in your order. If this occurs, a refund will be processed and Afterpay will be advised. Your payment plan will be adjusted to reflect the new total order value.

Where can I find out more about Afterpay?

• Please note that Afterpay is not a service provided by Ganeing Ground Tasmania. It is a facility provided by Afterpay Pty Ltd. To find out more about Afterpay, visit www.afterpay.com